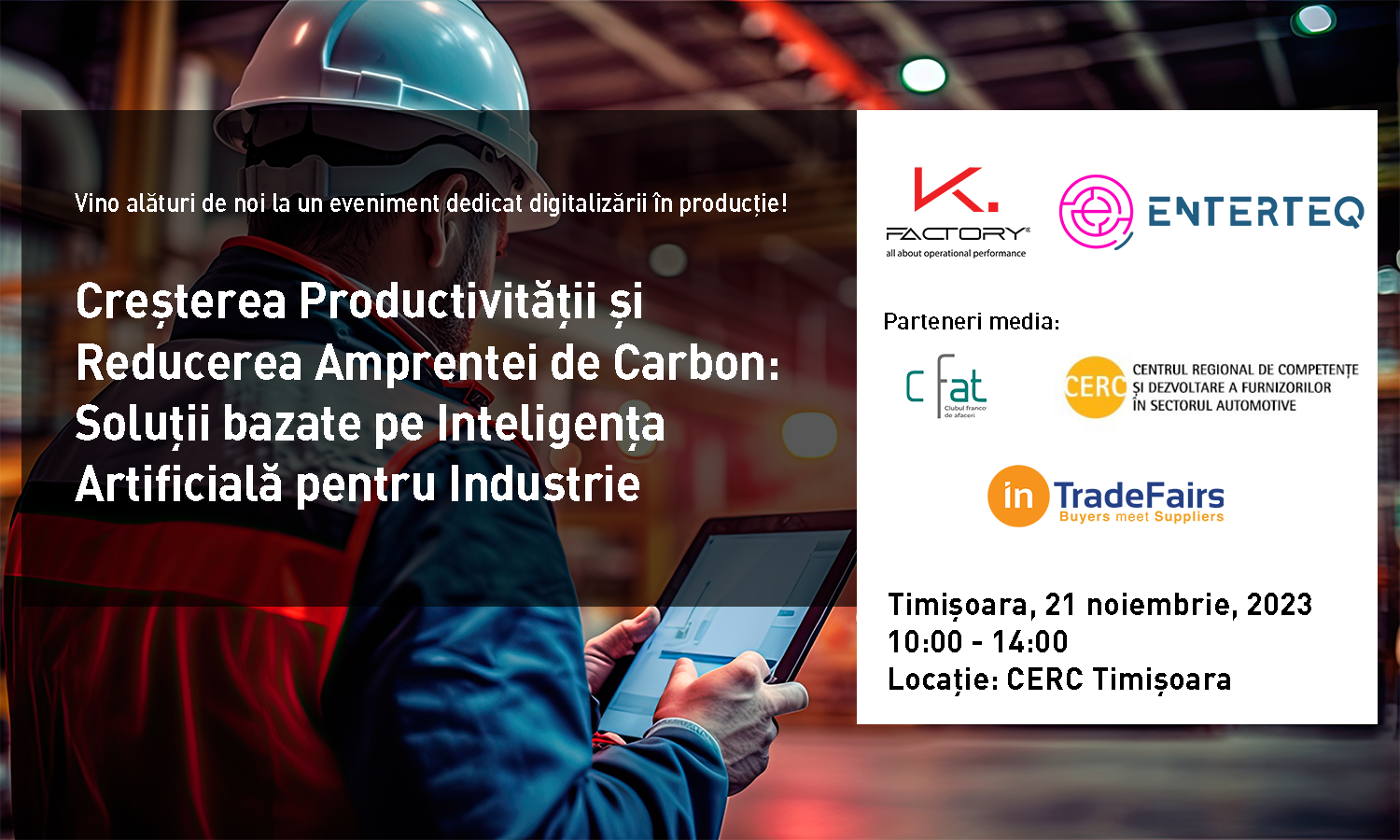 KFactory®, in partnership with Enterteq, CERC Timisoara, The Francophone Business Club of Timisoara and InTradeFairs invites you to a unique event dedicated to manufacturing companies in the Western part of the country.
In the digital age we live in, manufacturing companies face complex and diverse challenges. Although tradition and experience are fundamental elements within the industry, more and more manufacturing companies are starting to adapt to new technologies and use them to their advantage.
With increasing pressure to achieve standards of efficiency, innovation and sustainability, the manufacturing sector is at a turning point. In this context, the KFactory® event becomes a unique opportunity to explore advanced technological solutions that can transform production lines and contribute to a positive evolution of the sector.
21st of November | 10:00 – 14:00
Location: CERC Timișoara
Address: str. Paul Morand, nr. 15, cp 300538 Timișoara, jud. Timiș
To access further details and to register, please click on this link. https://kfactory.kfactory.eu/ro-ro/ro-ro/optimizare-%C8%99i-conectivitat...