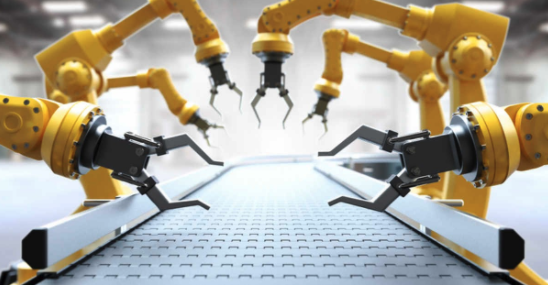 According to the World Health Organization (WHO), there are an estimated two million different kinds of medical devices on the market, including test tubes, beakers, casings and housings for laboratory and medical equipment, drug delivery components and surgical equipment. Could robotics-led injection molding support the manufacture of these devices? Here, Nigel Smith, CEO of industrial robot specialist TM Robotics, explains how advanced automation and robotics can help manufacturers produce medical innovations.
The COVID-19 pandemic led to a surge in demand for medical devices across hospitals and medical laboratories, and business analyst Mercer Capital predicts this growth will continue. Its Five Trends to Watch in the Medical Device Industry report cites several driving factors including an increasingly large ageing population, emerging economies and governments' efforts to curb rising medical costs.
Due to the nature of the sector, companies that develop first-to-market devices can benefit from patents, intellectual property protection and competitive advantages. However, these new devices are subject to strict regulations. As written in The Changing Economics of Medical Technology, a paper by The National Academy of Medicine in the United States, published when it was still called the Institute of Medicine: "It is inevitable that important products such as medical devices will attract many levels of scrutiny because of the great social costs and benefits associated with health care."
Much of this scrutiny is aimed at manufacturers and relates to accountability, device traceability, post-market surveillance, clinical evaluations and performance studies. All must be factored in to new medical designs and developments. To quote Mercer Capital's report, the rules foster "an environment where firms may realize an acceptable level of returns on their R&D investments."
To obey these regulations, medical device manufacturers must seek new ways to efficiently produce new innovations without falling short of Quality System regulations, such as "the current good manufacturing practices" specified by the US Food & Drug Administration (FDA). One method of efficient, quality-conscious production is injection molding, one of industry's most common manufacturing processes that is set to be worth $56.5 million by 2027.
Injection molding machines are already used to produce monitoring devices, infusion pumps and other vital medical equipment. But there is also a drive to manufacture these devices with new and more advanced materials, and with better mold flow and higher impact strength. That includes bioplastics, a more environmentally-friendly alternative to plastics made from corn, sugar cane or sugar beets, which are increasingly used to manufacture medical devices.
Moreover, there is increasing pressure to produce medical devices at a faster pace. Production runs, whether they are large or small, must run uninterrupted to produce a certain number of products per hour. There must be standards in place to guarantee the predictable and efficient loading and unloading of molds, along with smooth working between humans and machines. To achieve this, automation and robotics are crucial.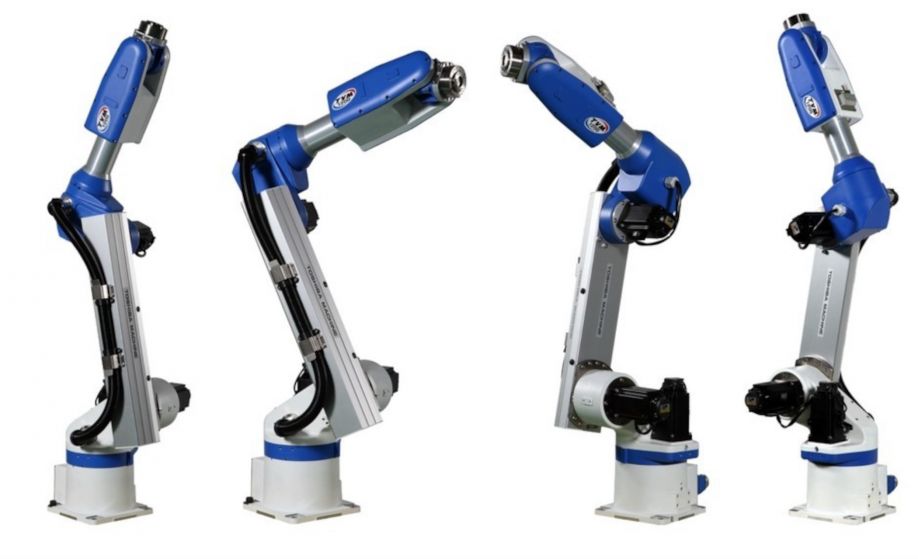 New ways of doing things
Industrial robots already play a crucial role in loading and unloading applications for plastic injection molding machines. 6-axis robots in particular, aside from being among the most widely-used industrial machines in general, have become known as the trusted workhorse of injection molding loading and unloading.
TM Robotics, the premier partner of Shibaura Machine — formerly known as Toshiba Machine — is a robot distributor that specialises in integrating robots with injection molding devices. The business has recently expanded its range to offer an even more comprehensive choice of six-axis robots to suit these applications
Shibaura Machine's series of vertically-articulated, 6-axis robots are available in three models that all offer low headroom, wider reach and other benefits. Each robot range has varying reach and payload specifications, and a longer arm length compared with previous robot ranges.
That includes the newest TVM range of highly productive, reliable robots aimed at industries including automotive, medical, packaging and pharmaceutical. The largest of the TVM models is the TVM1500, which provides a maximum reach of 1,715 millimeters. The TVM1200 can reach up to 1,418 millimeters and the smallest model, the TVM900, provides a maximum reach of up to 1,124 millimeters. In addition to three distinctive arm lengths, the operating range of each model can be expanded by mounting the robot onto an optional linear actuator.
Better integration
Crucially, these robots integrate easily with Shibaura Machine's injection molding machines. Among the newest equipment is the SXIII range of injection molding machines, an all-electric range with enhanced performance that's designed to provide significantly faster injection speeds than traditional molding equipment.
When paired with a fast cycle 6-axis robot for loading and unloading, manufacturers can expect increased throughput. These machines are designed for enhanced versatility and performance, with a streamlined design. With these features, the range can support significantly faster loading and unloading speeds.
The robots are also designed for plug and play installation, in order to be easier to program by operators while also easing training costs. The end result is better collaborations between machines and operators on injection molding lines, and industrial robots that fit in more easily with manufacturers' established ways for doing things.
Expanded automation will be crucial for ensuring that injection molding is essential for manufacturing tomorrow's medical devices cost-effectively, and to the highest quality. Even with rigorous regulations, industrial robots like the TVM range can help manufacturers find new and better ways to bring new medical innovations to market, supporting a bright future for patient care.
Source: roboticstomorrow.com