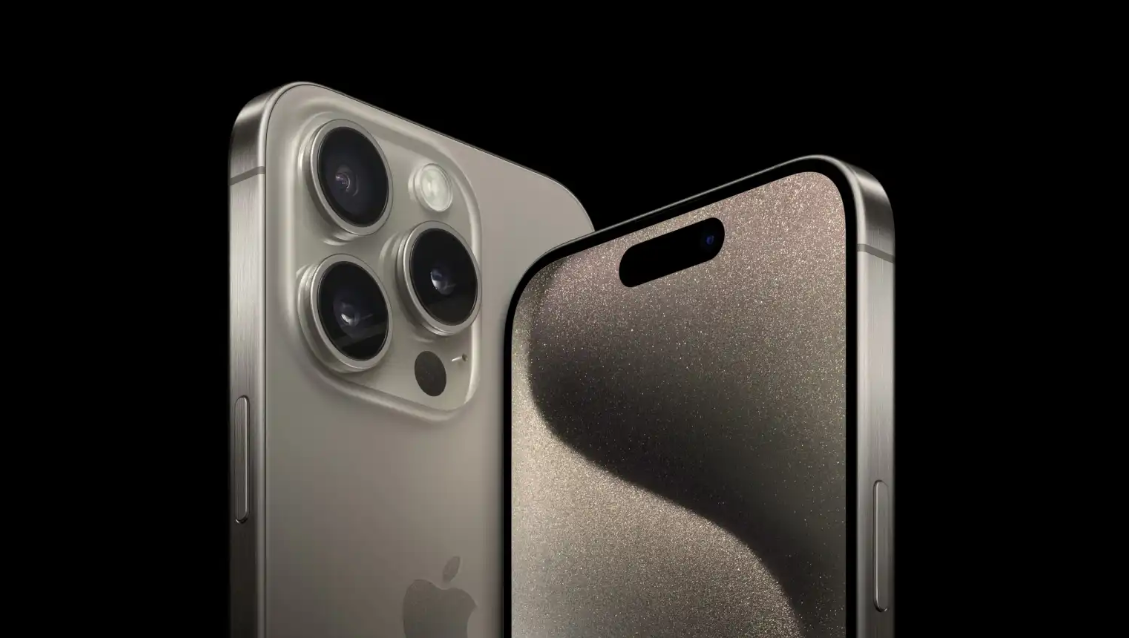 Every year, Apple introduces a new iPhone line and its introduction is the most important event in the Apple calendar. iPhone sales are at the heart of the company's portfolio and serve as the driver for accessories like Apple Watch and AirPods.
At its 'Wonderlust' launch event on Tuesday, Apple announced the launch of four new iPhone handsets: the iPhone 15, iPhone 15 Plus, iPhone 15 Pro and iPhone 15 Pro Max.
The new iPhones are called:
iPhone 15
iPhone 15 Plus
iPhone 15 Pro
iPhone 15 Pro Max
iPhone 15 design
All four iPhone 15 handsets have received design changes from the previous generation, but none of these changes are especially radical. For example, they now have a slight curve on the back edges that should make them slightly more comfortable to hold.
The iPhone 15 and 15 Plus gain "an industry-first color-infused back glass with a stunning, textured matte finish," and now have the Dynamic Island which was previously a Pro exclusive.
Here's what the iPhone 15 looks like: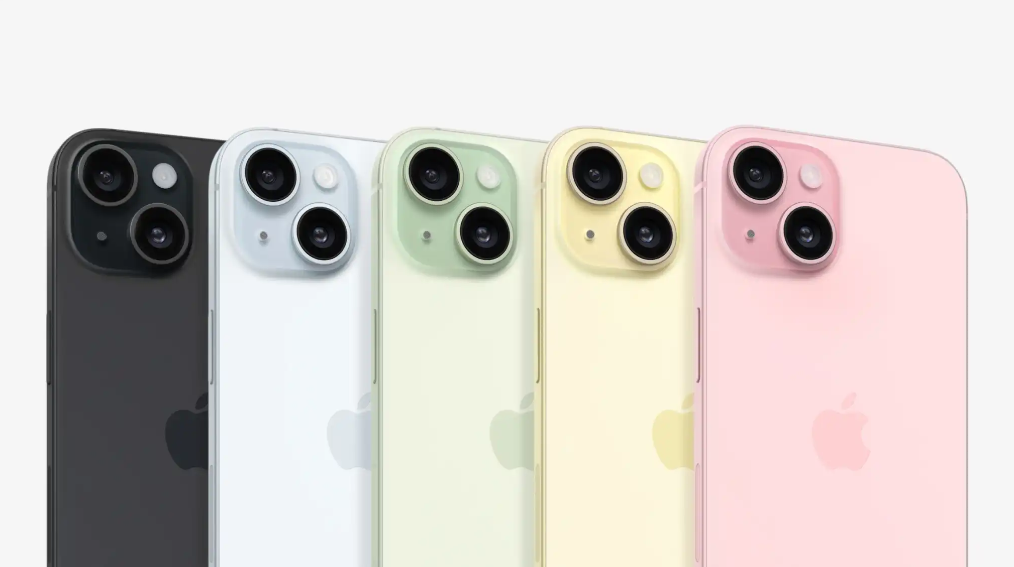 The iPhone 15 comes in black, blue, green, yellow, and pink.
The Pro models, as usual, feature several additional physical upgrades. Most obviously the mute switch has been replaced by a pressable Action button that silences your phone by default but can be customized to cover a range of functions such as opening the Camera app, activating Voice Memos, or triggering Accessibility features. You'll get haptic feedback when you press the Action button and the Dynamic Island will provide further visual cues.
More fundamentally, the 15 Pro and 15 Pro Max are made of titanium, a first for the iPhone line. This should provide an improved strength to weight ratio compared to stainless steel, and sure enough, weights are down across both Pro models. (The 15 Pro Max, for example, weighs 221 grams, down from the 14 Pro Max's 240 grams. That's a drop of just under 8 percent. The 15 Pro is down 9 percent in weight.)
And here are the color options for the iPhone 15 Pro. They are listed on Apple's website as Black Titanium, White Titanium, Blue Titanium, and Natural Titanium.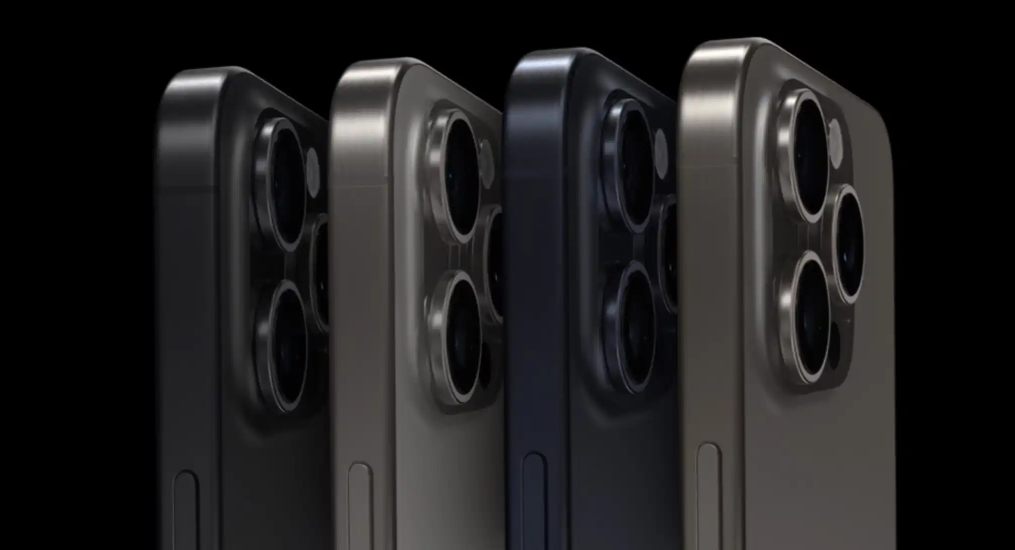 iPhone 15 new features
The new phones can do a few things that their predecessors couldn't. The inclusion of USB-C, for instance, makes it a little easier to use a single charger for multiple Apple devices. The Dynamic Island is now on all four models (last year it was just on the Pro handsets) and its functions have been expanded. Perhaps the most interesting upgrade, however, is reverse charging: you can now charge an Apple Watch or a set of 2nd-gen AirPods Pro by plugging them into your phone.
Aside from a bunch of design upgrades, and the super-fast new A17 Pro chip, the Pro models come with some very cool photography features.
It's also worth mentioning Apple's environmental claims. All four iPhone 15 handsets use more recycled materials than previous generations. The standard models boast "100 percent recycled cobalt in the battery and 100 percent recycled copper in the main logic board, copper wire in the Taptic Engine, and copper foil in the inductive charger in MagSafe," along with impressive claims related to aluminium, gold, and rare earth materials, whereas the Pro models feature "100 percent recycled aluminum substructure and 100 percent recycled cobalt in the battery–both firsts for Apple."
The company further claims numerous achievements related to energy efficiency and the removal or reduction of plastic and harmful chemicals, and has pledged to "no longer use leather in any new Apple products."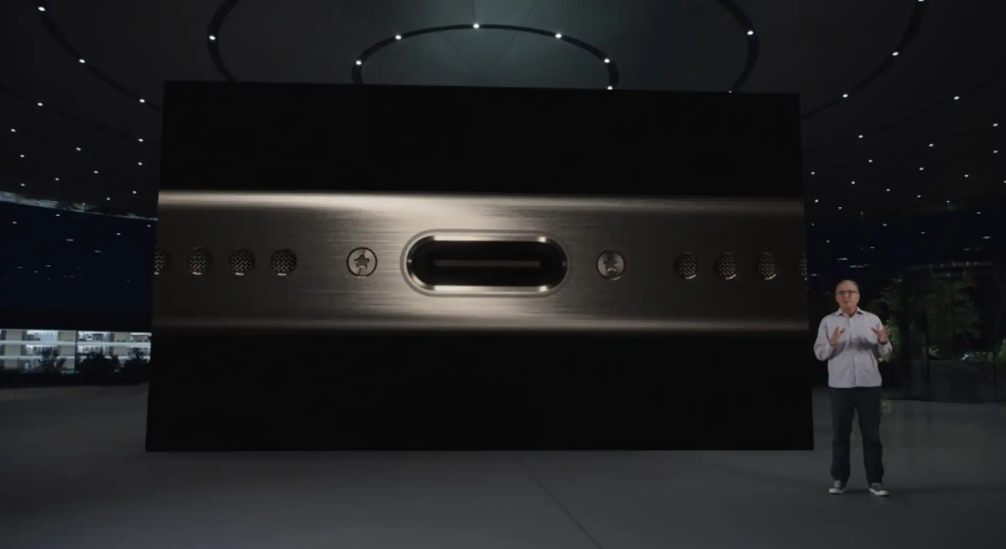 Apple talks up the USB-C port it was forced to include instead of Lightning.
iPhone 15 tech specs
Here are the key tech specs of the new iPhones. Note particularly that the 15 and 15 Plus get last year's processors, whereas the Pro models get the brand-new A17 Pro chip.
iPhone 15
A16 Bionic processor (6-core CPU, 5-core GPU)
6.1-inch 2556×1179 460ppi Super Retina XDR display
Dual-lens rear camera: 48MP f/1.6 Main, 12MP f/2.4 Ultra Wide; up to 2X optical zoom
12MP f/1.9 front camera
Smart HDR 5
128/256/512GB storage
Estimated battery life: Up to 20 hours video playback
Fast charge: Up to 50% charge in 30 minutes with 20W adapter
Wi‑Fi 6, Bluetooth 5.3, 5G
USB-C charging/data connection
IP68 dust and water resistance (maximum depth 6m up to 30 minutes)
5.81 x 2.82 x 0.31 inches (147.6 x 71.6 x 7.8mm)
6.02 ounces (171 grams)
iPhone 15 Plus
A16 Bionic processor (6-core CPU, 5-core GPU)
6.7-inch 2796×1290 460ppi Super Retina XDR display
Dual-lens rear camera: 48MP f/1.6 Main, 12MP f/2.4 Ultra Wide; up to 2X optical zoom
12MP f/1.9 front camera
Smart HDR 5
128/256/512GB storage
Estimated battery life: Up to 26 hours video playback
Fast charge: Up to 50% charge in 35 minutes with 20W adapter
Wi‑Fi 6, Bluetooth 5.3, 5G
USB-C charging/data connection
IP68 dust and water resistance (maximum depth 6m up to 30 minutes)
6.33 x 3.06 x 0.31 inches (160.9 x 77.8 x 7.8mm)
7.09 ounces (201 grams)
iPhone 15 Pro
A17 Pro processor (6-core CPU, 6-core GPU)
6.1-inch 2556×1179 460ppi Super Retina XDR always-on display with ProMotion
Triple-lens rear camera: 48MP f/1.78 Main, 12MP f/2.2 Ultra Wide, 12MP f/2.8 Telephoto; up to 3X optical zoom
12MP f/1.9 front camera
Smart HDR 5
128/256/512GB/1TB storage
Estimated battery life: Up to 23 hours video playback
Fast charge: Up to 50% charge in 30 minutes with 20W adapter
Wi‑Fi 6E, Bluetooth 5.3, Thread, 5G
USB-C charging/data connection (supports USB 3)
IP68 dust and water resistance (maximum depth 6m up to 30 minutes)
5.77 x 2.78 x 0.32 inches (146.6 x 70.6 x 8.25mm)
6.60 ounces (187 grams)
iPhone 15 Pro Max
A17 Pro processor (6-core CPU, 6-core GPU)
6.7-inch 2796×1290 460ppi Super Retina XDR always-on display with ProMotion
Triple-lens rear camera: 48MP f/1.78 Main, 12MP f/2.2 Ultra Wide, 12MP f/2.8 Telephoto; up to 5X optical zoom
12MP f/1.9 front camera
Smart HDR 5
256/512GB/1TB storage
Estimated battery life: Up to 29 hours video playback
Fast charge: Up to 50% charge in 35 minutes with 20W adapter
Wi‑Fi 6E, Bluetooth 5.3, Thread, 5G
USB-C charging/data connection (supports USB 3)
IP68 dust and water resistance (maximum depth 6m up to 30 minutes)
6.29 x 3.02 x 0.32 inches (159.9 x 76.7 x 8.25mm)
7.81 ounces (221 grams)
Source: macworld.com