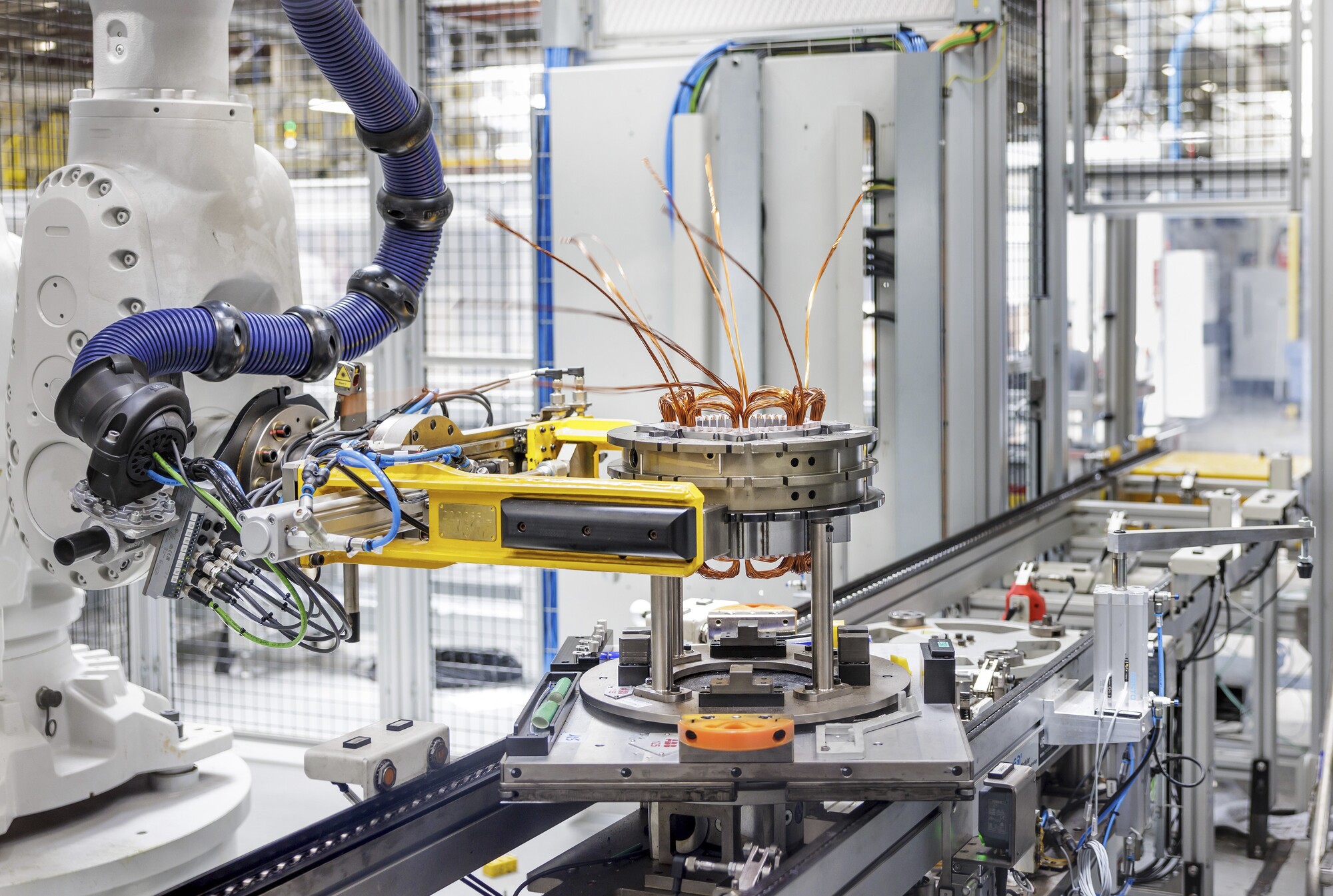 A new chapter in the Cléon plant's story has begun: it has started up six lines to produce the ePT-160kW electric motor powering the All-new Megane E-TECH Electric. And this is just the first step for this industrial site that will soon be at the centre of electric motor production in France. To support this large-scale transformation, Renault Group is also helping its employees and industry partners to transition into new trades at the E-Mobility Academy.
The Cléon plant, which is well known for the internal combustion engines it manufactures – including the 15 million Cléon Fonte (cast) engines that have powered several generations of models for 40 years –, is being modernised and going electric. This 5 July, Jose Vicente de los Mozos, Renault Group's EVP Industry, inaugurated a new unit housing six lines that will machine and assemble the ePT-160kW motor for the All-new Megane E-TECH Electric and, moving forward, a new C-segment vehicle.
This once again shows that Renault Group's industrial know-how in electric mobility is at home in its operations in France. With this move, the plant in Cléon is becoming a key link in the e-powertrain value chain.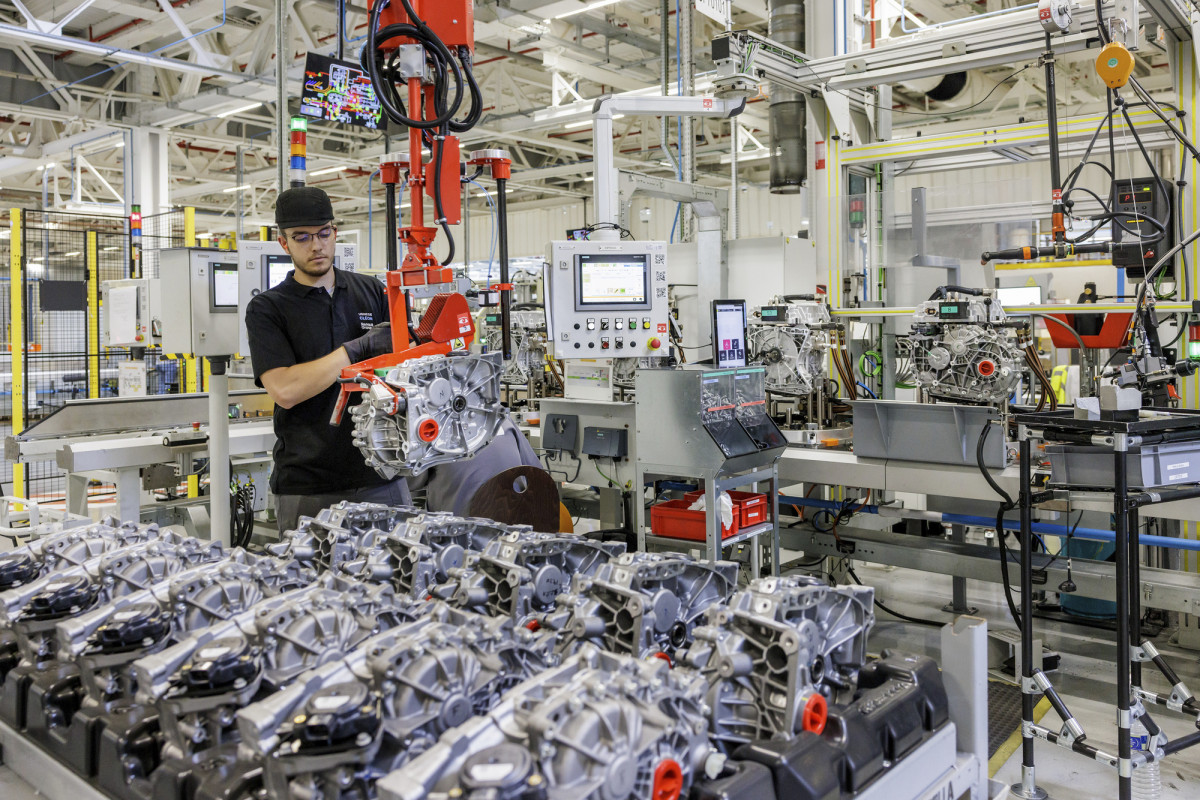 Joining forces with ElectriCity
By switching to electric motors, Cléon will be closer to ElectriCity from an operational standpoint. ElectriCity will become the largest and most competitive electric vehicle production hub in Europe and encompasses the three factories in Maubeuge, Ruitz and Douai, which manufactures the All-new Megane E-TECH Electric and will build the future electric Renault 5 among other cars.
This integration is a further step in Renault Group's industrial strategy aimed at capturing as much of the value in the electric vehicle chain as possible, ranging from motor and vehicle production to recycling and second life at the Refactory in Flins, which is entirely focused on the circular economy. Including batteries: a Gigafactory, built in partnership with Envision AESC, will start up in Douai in 2024 and ramp up production from 9 GWh to 24 GWh by 2030.
A future-ready plant
Two families of e-powertrains are now manufactured in Cléon: the motors for Renault ZOE, Kangoo and Master E-TECH Electric since 2015, and the one for Smart EQ Fortwo under an agreement with Daimler. The aluminium foundry is also transitioning to electric motors and will handle this aspect of production, as well as machining and assembly, directly on site. The goal is to concentrate manufacturing in a single location, which will optimise costs and limit component transport.
This ramp-up has only just started: By 2024, it will also expand the range of motors it makes. New lines will be added to manufacture the 100 kW motor for the future electric Renault 5 and the new-generation 200 kW motor developed with Valeo and Valeo Siemens eAutomotive. Over time, electrified motor production capacity at Cléon will grow over 1 million units a year.
Meanwhile, Cléon will continue to manufacture internal-combustion and hybrid engines, and gearboxes. These include the 2.0 dCi M9 engine, now exclusively used for light commercial vehicles, and the electric motor in the E-TECH hybrid powertrain.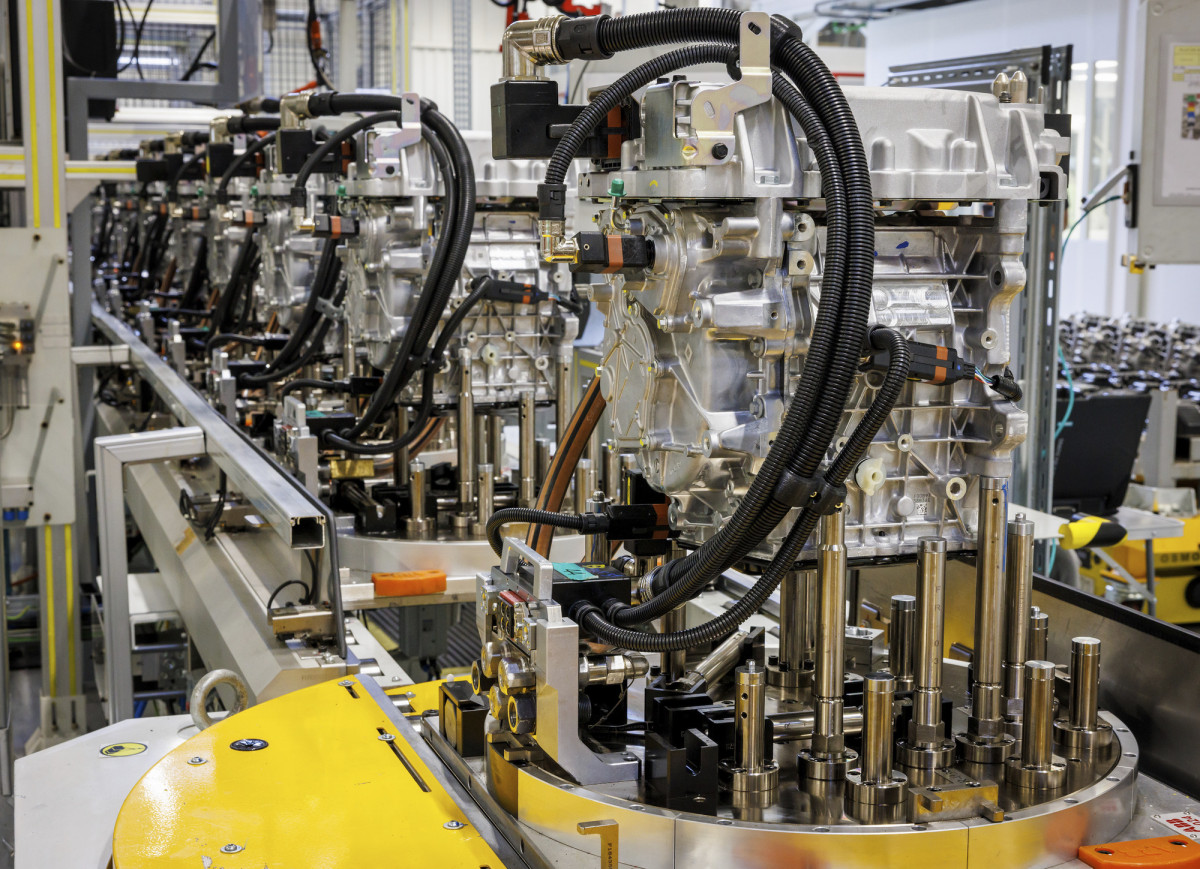 Training for electric trades
On June 23 2022, Cléon announced plans to recruit 100 skilled and motivated people to support the plant's transition to electricity. This campaign is part of the Renouveau France 2025 plan and the newcomers will bolster the teams at the plant, which has 3,300 employees today.
All this transformation naturally also involves upskilling employees so that they can transition into new jobs in electric mobility, to protect their employability at the plant and within Renault Group. That is what ReKnow University, which was announced at the 2022 Annual General Meeting, will be doing. The university's E-Mobility Academy (EMA) will be in Cléon. Some 2,600 people were trained in 2021 and 10,000 will follow between now and 2025 at all ReKnow University campuses.
Partners from industrial and academic circles are involved in producing the training modules – and are welcome to use them. EMA provides continuous education for employees in the company, reskilling courses in local areas and initial training for young people. It is one of the pillars of Renault Group's priority commitment to fostering the employability of its employees, the sector's employees and future generations. The "industrial Renaulution" in Cléon, in other words, has everything it needs to succeed.
Source: renaultgroup.com/en/news